The Shehr Bano label has developed a simple yet unique style of its own, reflecting its distinctive use of colours in both bright and subtle shades, quality of fabrics and intricate embroideries. The brand aims to create ensembles for women from all walks of life with a contemporary lifestyle.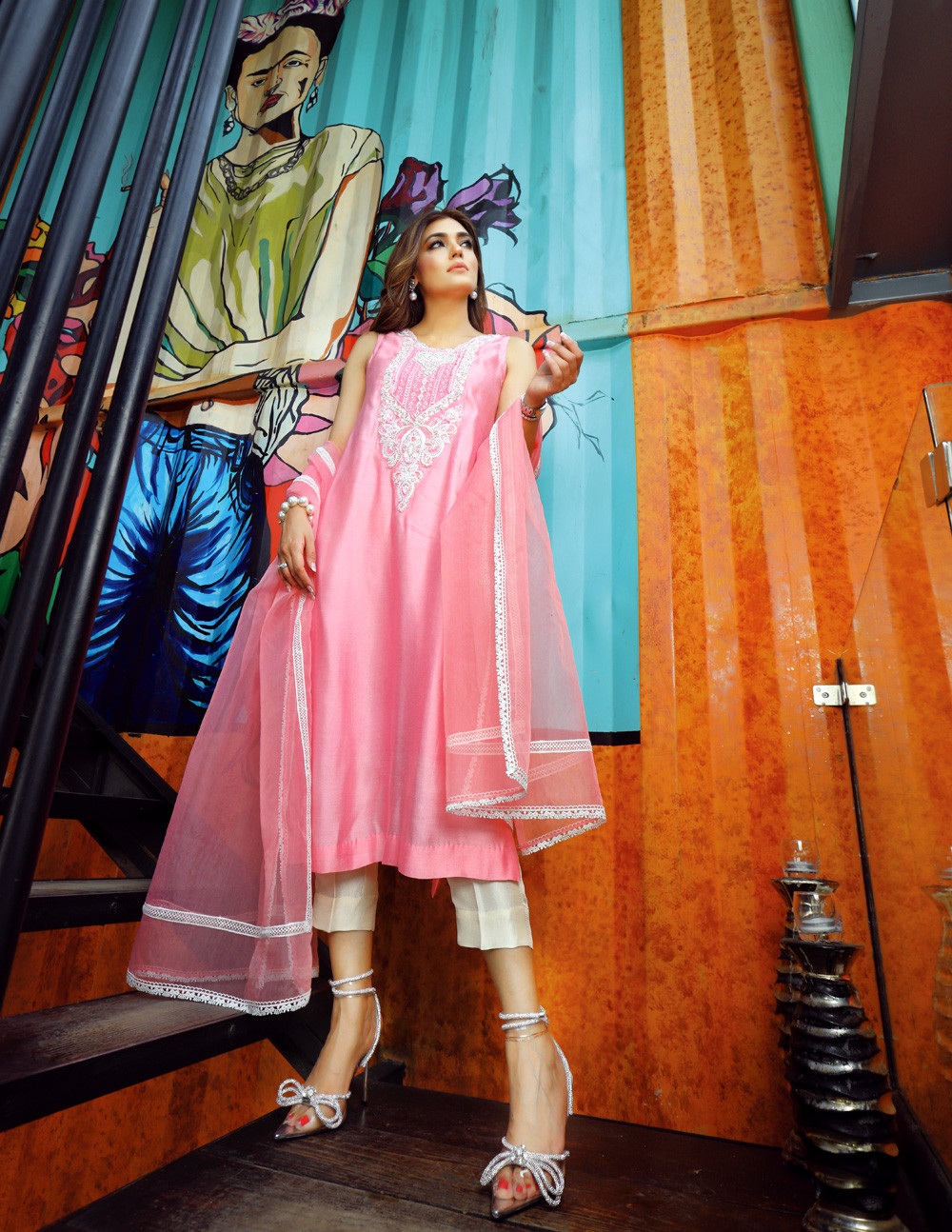 Shehrbano wears a taffy pink cotton net shirt rendered with delicate stones, pearls and hand embroidery paired with an organza dupatta and ivory raw silk capris.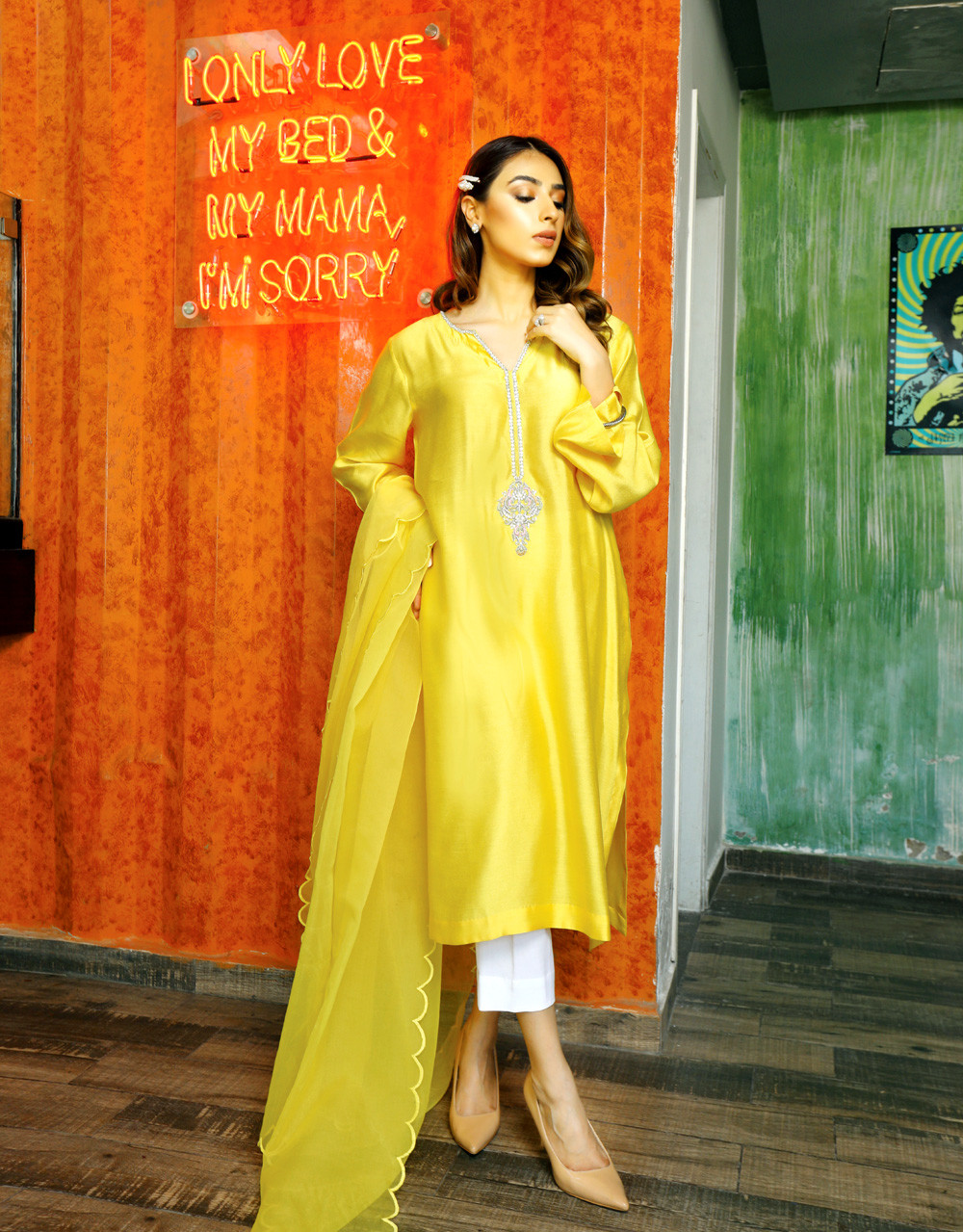 Zarminay carries the Tuscany yellow cotton net shirt effortlessly, which is rendered with delicate stones, pearls and embroidery on the neckline with a matching scalloped organza dupatta and white trousers.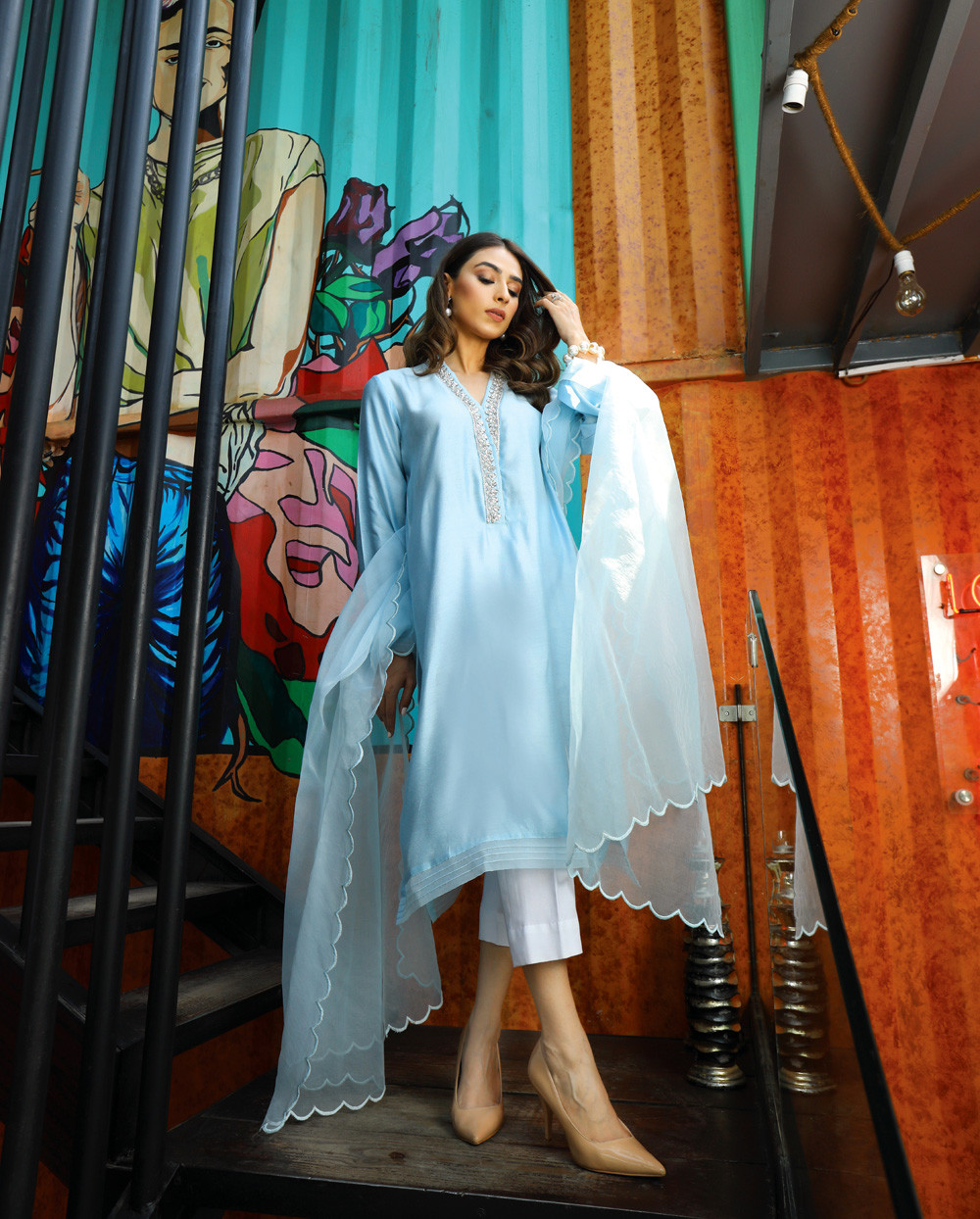 Perfect colour for hot summer weather - Zarminay looks stunning carrying this ice blue cotton net shirt handcrafted with a crystal neckline an scalloped organza dupatta.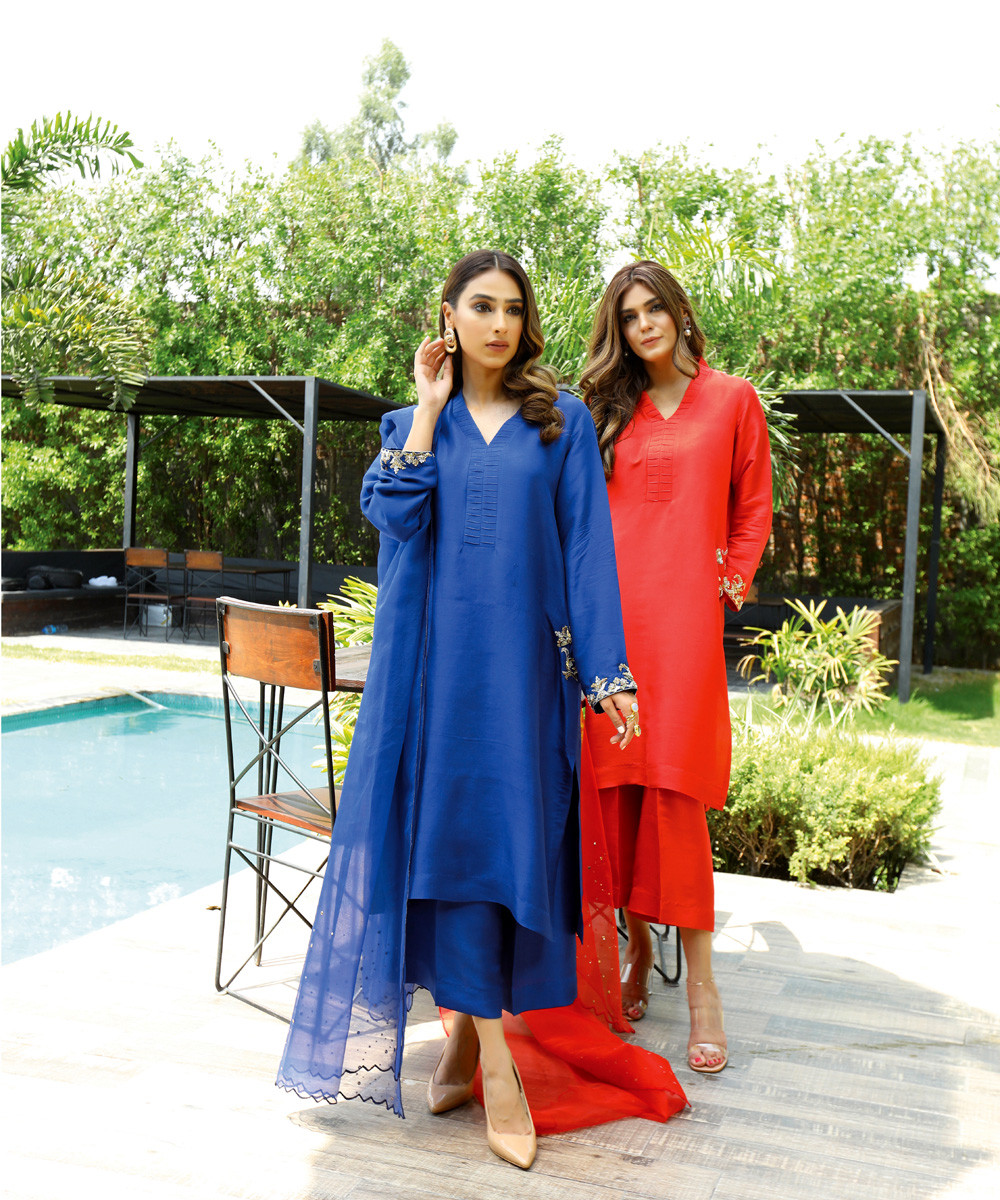 Sherhrbano in scarlet red and Zarminay in cobalt blue pure raw silk straight shirts look beautiful. The shirts have matching embellished pockets and sleeves. Paired with matching trousers, the ensembles look clean and classic.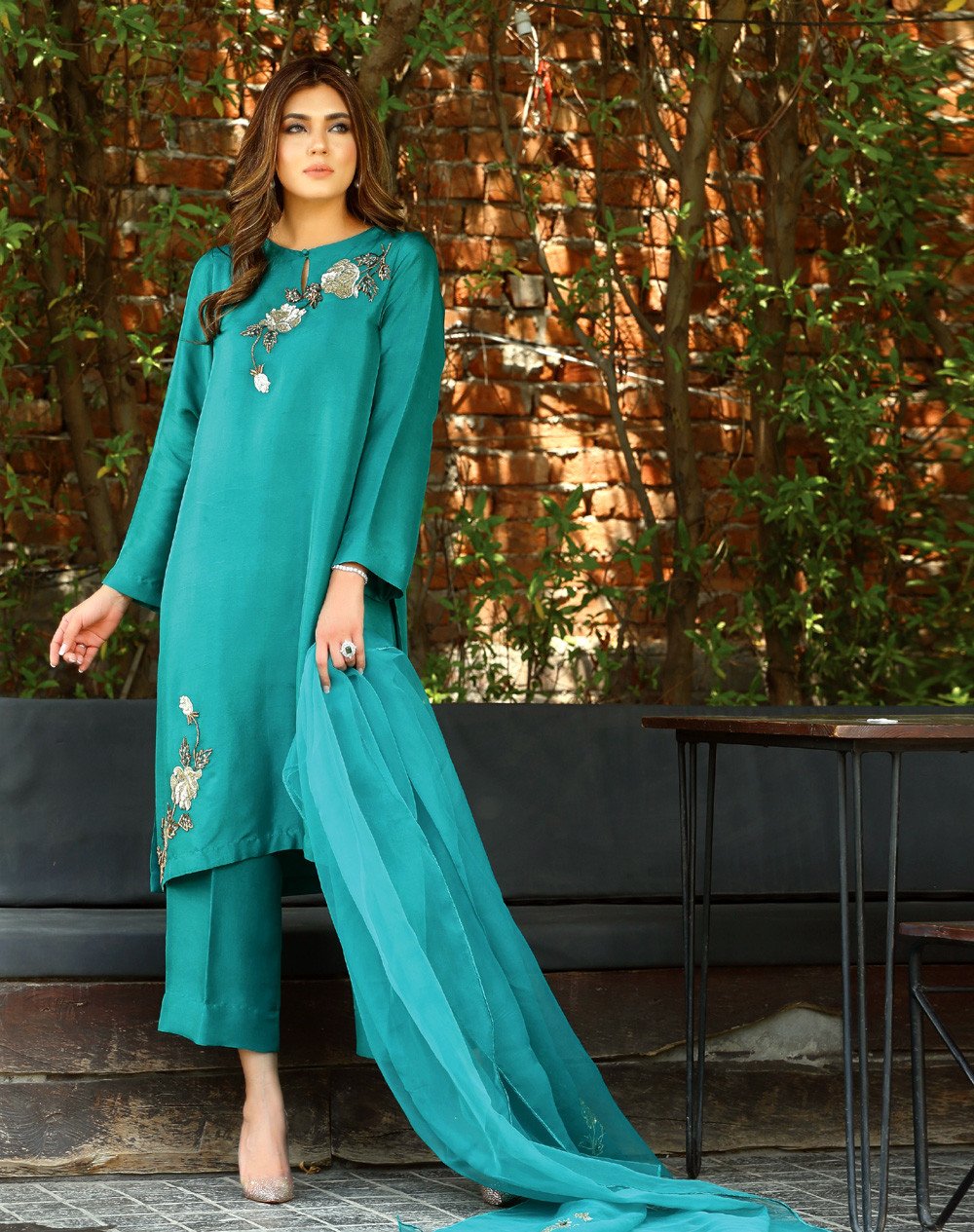 Shehrbano looks beautiful in a pure raw silk teal straight shirt; simple yet elegant adorned with handcrafted sequin motifs in the front paired with a matching dupatta and trousers.
Zarminay stuns in a carmine red pure rawsilk shirt with handcrafted sequin motifs and matching trousers - perfect ensemble for dinner.